Responsive Web Design
More
WordPress is a an open-source blogging tool and a content management system (CMS) based on PHP and MySQL.[5] Features include a plugin architecture and a template system. WordPress was used by more than 23.3% of the top 10 million websites as of January 2015.[6] WordPress is the most popular blogging system in use on the Web,[7] at more than 60 million websites.[8]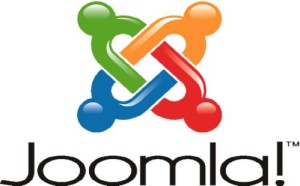 More
Joomla is a an open-source content management system (CMS) for publishing web content. It is built on a model–view–controller web application framework that can be used independently of the CMS.
Joomla is written in PHP, uses object-oriented programming (OOP) techniques (since version 1.5[2]) and software design patterns,[3] stores data in a MySQL, MS SQL (since version 2.5), or PostgreSQL (since version 3.0) database,[4][5] and includes features such as page caching, RSS feeds, printable versions of pages, news flashes, blogs, polls, search, and support for language internationalization.
As of February 2014, Joomla has been downloaded over 50 million times.[6] Over 7,700 free and commercial extensions are available from the official Joomla! Extension Directory, and more are available from other sources.[7] It is estimated to be the second most used content management system on the Internet after WordPress.[8]
The use of mobile devices to surf the web is growing at an astronomical pace, but unfortunately, much of the web isn't optimized for those mobile devices. Mobile devices are often constrained by display size and require a different approach to how content is laid out on screen, then comes Responsive Web Design.
Over the last three years, responsive web design has been gaining popularity and is now considered to be one of the best ways to design websites that look great on any device, from smartphones to smart TVs.
More Web Design Options
Quality website design service

– a more complex unique design with additional features such rotating pictures, image galleries, images that appear when a thumbnail is hovered over, personalised sales or tick boxes, personalised image navigation and/or personalised footers. Customers generally have a choice of two designs.

Budget website design service

– a simple, unique design without the additional features listed above. There is no choice of design – but we do ask a detailed set of questions to get a bespoke design tailored to your preferences.

Template designs

– we occasionally offer clients a simple template if they require a website presence but do not wish, at this moment, to pay for an individual design. Our template designs can be upgraded to a Quality Website Design at some stage in the future although there will be an additional cost involved with this.
There is a multitude of different screen sizes across phones, "phablets", tablets, desktops, game consoles, TVs, even wearables. Screen sizes will always be changing, so it's important that your site can adapt to any screen size, today or in the future.
Here at Interconnect design, we implement Responsive Web Design as standard. So many other options are available but few adopt the industry standard set by Google.
Web Site Design Prices
Payment Terms
We ask for a (non-refundable) deposit before creating the designs.
Once the design has been agreed, we ask for a further (non-refundable) deposit before we begin coding.
Quality
Budget
Template
1 page website
£275
£225
£175
2 page website
£325
£275
£200
3 page website
£375
£325
£275
4 page website
£425
£375
£325
5 page website
£475
£425
£375
Extra Pages
£35
£25
£25
Content management – simple bespoke design
£550
Content management – complex
From £650
Responsive Website Design
From £250 extra
From £250 extra
From £250 extra
Paypal
From £30
From £30
From £30
Keyword research for SEO
Yes
Yes
Yes
On-page SEO
Yes
Yes
Yes
Backlinks to quickly submit website to search engines
Yes
Yes
Yes
Individual, non-template design in a style of your choice
Yes
Yes
No – template
Choice of Designs
2 (3 pages or more)
1
Choice of templates
Simple menu options
Yes
Yes
Yes
Personalised image-based menu options
Yes
No
No
Rotating pictures
Yes – if required
No
No
Hover text or images when thumbnail hovered over
Yes – if required
No
No
Image galleries
Yes – if required
No
No
Personalised tick/sales boxes
Yes – if required
No
No
Interesting footer section
Yes – if required
No
No
Images per page*
Up to 10 (average)
Up to 5 (average)
Up to 4 (average)
* More can be added for a small cost
Google+ page (if you require us to do this)
£50
£50
£50
Facebook page (if you require us to do this)
£25
£25
£25
Domain transfers (.co.uk)
£25
£25
£25
Domain transfers (.com etc)
£50
£50
£50
PC Support for Emails (if needed)
£25 per hour
£25 per hour
£25 per hour