Services and Personal Branding
During the 1990s, having a website was a status symbol for most companies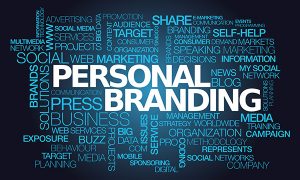 Even a simple "online business card" was enough to make your company look progressive and high tech. Today, that is no longer the case.
Presentation is Everything
Some companies and organizations think of their website as a way to communicate with existing customers. The most obvious example of this is local authorities, doctor's offices, and schools. Many of those organizations have ugly, difficult to navigate websites which were clearly designed by employees who know all about NMA developments and SC2 forms and have forgotten that most of their users do not understand that jargon.
If you want to impress your users, you need to make sure your website is built with them in mind. Imagine that you are a first-time customer who wants the type of product or service that your company offers – but isn't sure which make or model to buy, or which added extras would be worth buying. Could they find out what they need to know by using your website?
You have only a few seconds to persuade a prospective customer that your content is relevant to them. If they can't find what they're looking for immediately, they'll hit the back button and head to the next site in the search results – which could be one of your competitors.
Turning Surfers into Customers
One mistake that many businesses make is assuming that the average consumer's purchasing process works something like this:
Has a need for a product
Searches Google for "buy [product name]"
Clicks on result number 1
Buys product
It is rare for people to simply decide they want something and then immediately buy it. If someone is Google searching for a product online, rather than going to their favorite online store to buy, it is likely that they are just browsing and are not necessarily planning on buying today.
If you want to turn the casual surfer into a buyer, you can do that by providing more than just product listings on your website. Offer articles and blog posts explaining how to use the products or services you sell. Run regular competitions and encourage consumers to subscribe to your RSS feed or engage with your company on Facebook and Twitter.
It's unlikely that the average surfer will buy from you the first or second time that they visit your website. However, if you keep them coming back, eventually they will feel that your company is familiar enough that they can safely impulse buy.
It's essential that your site runs well, however. If your website is poorly organized, has broken links, or is slow to load, then you will lose the trust of the surfer before they even consider adding a product to their shopping cart.
Services and Personal Branding
You don't have to be selling a product to benefit from a website. A decent website can raise your profile as a freelancer or service provider. You can use your site as a personal portfolio, or perhaps as a platform for airing your views.